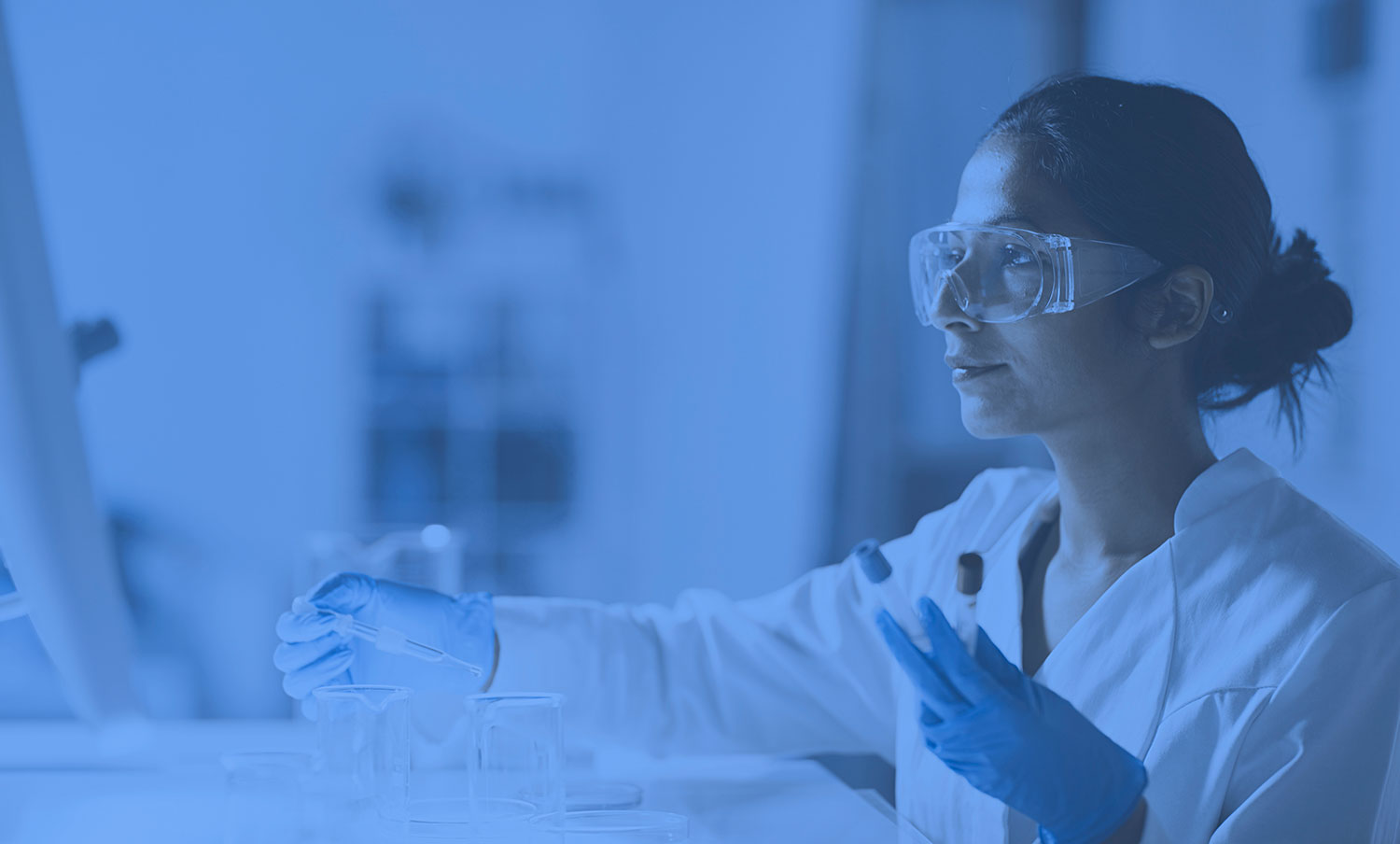 Hemoglobin Removal:
The
GOLD

Standard Products
After removing the noise from Hemoglobin, your signal is so much clearer!
Blood is the vehicle for the accumulative evidence for all pathological insults – both infectious and non-infectious. Information derived from blood can be compartmentalized into 4 major categories: Plasma, Leukocytes (especially Neutrophils), Platelets, and Erythrocytes. Our products are used to generate proteomic and other 'omics' information from all these compartments.
Hemoglobin accounting for ≥ 95% of the protein mass in erythrocytes, is often an interfering factor for many types of analysis, both proteinaceous and non-proteinaceous (i.e., PCR). With the rising use of dried blood cards as a cost effective and transportable sample type, analytical interferences from Hemoglobin continues to present problems. Our specialized application specific products are designed for all these challenges!
Cost Effective & Efficient
Sample prep methods essential for expanding proteomic biomarkers into routine healthcare.
Consumable Research Products
Supporting the expanding installation of LC-MS instrument & computational infrastructure.
Species Agnostic
Not derived from immuno-affinity
All products work for all species
Serves All Proteomic Analytical
Platforms
Mass Spectrometry (LC-MS & MALDI),
Immunoassays, ELISAs & Western Blots,
1 & 2 DE,
Enzyme & Functional Assays

A Full Range of Hemoglobin Removal Products
to Overcome the Challenges of Interference with Analytes and Analytical Platforms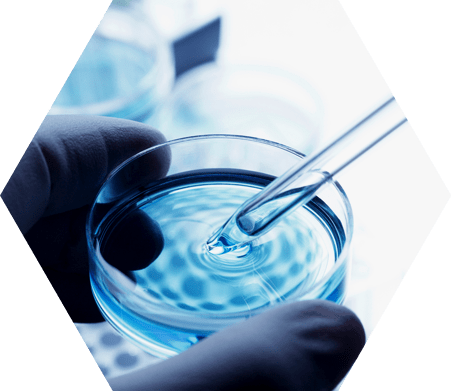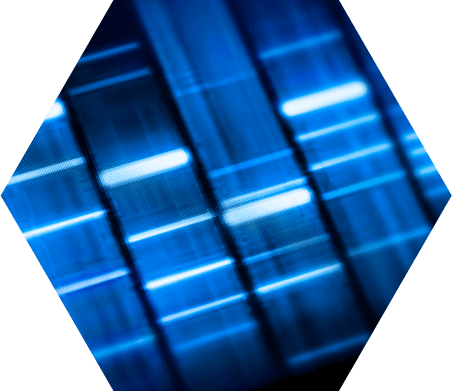 All Hemoglobin Removal Products
Interested in learning more about our complete portfolio of Hemoglobin Removal products?
LEARN MORE
Don't Know Which One to Try? Try Both!
HemoTrial™ Kit
Offers 5 ml of HemogloBind™ and 5 preps of HemoVoid™.
LEARN MORE
HemogloBind™ Trial Kit
Offers 5 ml of Hemoglobind™ and 5 preps of NuGel-HemogloBind™
LEARN MORE
Key Applications:
There have been 40+ citations for successful use of our products for a variety of diseases and challenging applications for hemoglobin removal. Here are some of the highlights.
Human Proteome Project - Annotation of Erythrocytes
HemoVoid™ "protein-level pre-fractionation proved helpful in identifying additional proteins and N-termini". 778 proteins were identified from the cytosolic fraction, 171 of which were not represented in either the soluble non-depleted fraction or the membrane fraction.
READ MORE
Malaria infected erythrocytes
The analysis of Plasmodium falciparum schizont phospho-proteome followed HemoVoid™ treatment.
READ MORE
Parkinson's Disease
As the extremely high abundance of hemoglobin from erythrocytes can often interfere with protein analysis, the article states PSer129 α -Syn & Oxidized α -Syn detection: "followed from hemoglobin clearance with HemoVoid kit…".
READ MORE
After hemoglobin depletion using HemogloBind™, immunoblot analysis identified that PARK4 mutation patient blood showed upregulation of alpha-synuclein monomer, with no high molecular weight aggregates.
READ MORE
Erythrocyte Proteomic Methods
Careful investigation of different strategies for … proteome profiling by 2-DE was carried out, paying particular attention to hemoglobin removal. The paper concludes that "a simple, quick, and satisfactory approach for hemoglobin depletion of erythrocyte cells based on HemogloBind™ reagent is shown here to satisfactorily analyze the cytosolic sub-proteome by 2-DE without major interference."
READ MORE
Whole Blood Lysates
The article investigates Total cholinesterase activity of whole blood samples with HemogloBind™ treatment prior to Ellman method. It concludes that, the HemogloBind™ protocol is consistent, and simple with only one incubation and a short, low speed centrifugation step.
READ MORE
Reticulocyte transitioning
From a Science article, the study used multiplexed quantitative proteomics to identify candidate substrates of UBE2O, an E2 (ubiquitin-conjugating) enzyme, in an unbiased and global manner. Because of the overly abundant presence of Hemoglobin, selective depletion of using HemogloBind™ was employed.
READ MORE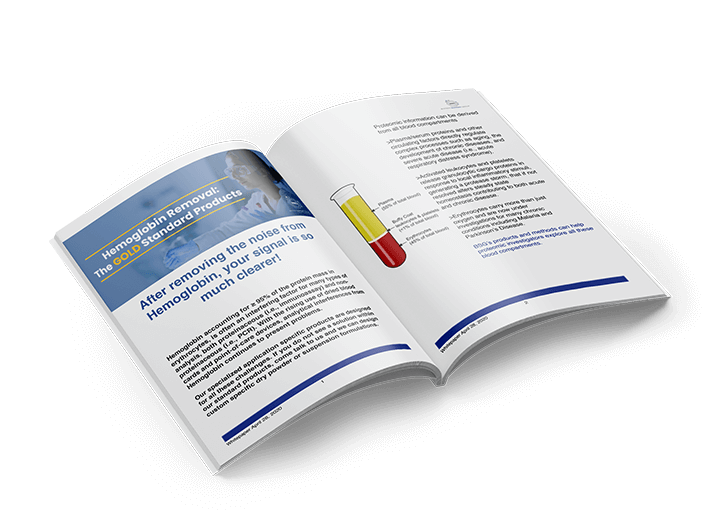 Our Latest White Paper :
After Removing the Noise From Hemoglobin,
Your Signal is So Much Clearer!
published April 28th, 2020
DOWNLOAD
With biomarker research at our core, we understand all the sample prep
challenges of serum proteomics. Our knowledgebase is accessible to
assist our customers develop the next generation of proteomic innovation.