---
A New View Of Liquid Biopsy
Stroma Liquid Biopsy - The Next Wave Of Proteomic Profiles For Cancer Biomarkers
While the landscape of cancer-associated DNA mutations has supported the initial concepts for liquid biopsy, it is now overwhelmingly apparent that throughout cancer progression, there are necessary adaptive microenvironments to support metastatic disease. We now present evidence that some of the essential interactions between stroma and proliferating cells can in part, be monitored through the protein response that tracks into the vascularized tumor and re-proportions the extracellular proteins (serum) found in the general blood circulation. These proteomic patterns can now be reported as a Stroma Liquid Biopsy™ which we are launching as a business unit called Rakta.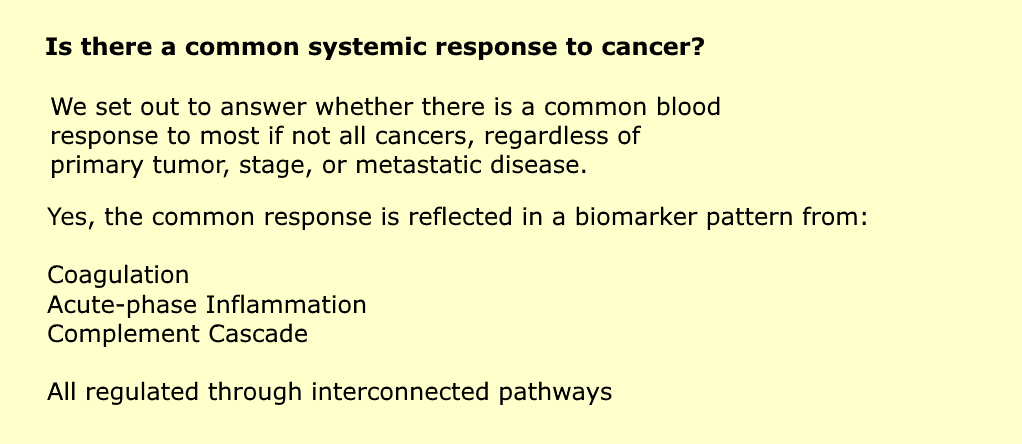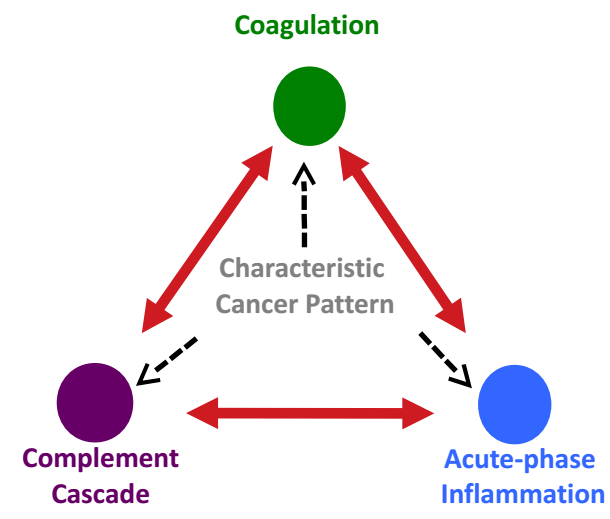 ---
Our commercial goal is to associate this knowledge and data to establish relationships with client supplied samples characterized for progressive disease or response to therapies, ultimately achieving biomarkers useful in the clinic. We achieve these goals through partnerships and collaborations in the oncology field, but the discovery patterns can be applied to other disease pathologies.

1.Poster Reprint First Presented at New Jersey Cancer Retreat, May 25, 2017. Haiyan Zheng(1), Swapan Roy(2), Amenah Soherwardy(1), Seema Rahman(2), Matthew Kuruc(2); (1)Rutgers Center for Integrative Proteomics, Piscataway, NJ; (2)Biotech Support Group LLC, Monmouth Junction, NJ; entitled "Stroma Liquid Biopsy - Proteomic Profiles for Cancer Biomarkers" . Cell. 2011;144:646-674.
2.Zheng H, Zhao C, Roy S, et al. The Comparison of the Serum Proteome in Individuals with Cancers versus those without Cancer, and its application to Wellness. Poster reprint from 12th Annual US HUPO 2016 Conference, held March 13 – 16, 2016 Boston, MA, USA.
3.Zheng H, Zhao C, Roy S, et al. The Commonality of the Cancer Serum Proteome Phenotype as analyzed by LC-MS/MS, and Its Application to Monitor Dysregulated Wellness. Poster reprint from AACR Annual Meeting 2016 Conference, held April 17-20, 2016 New Orleans, LA USA
For Detailed Liquid Biopsy Whitepaper