Biotech Support Group & Lawson Health Research Institute Enter Collaborative Research Agreement to Monitor Protease Inhibitor Function During Covid-19 Infections
Biotech Support Group and Lawson Health Research Institute announce a collaborative research agreement.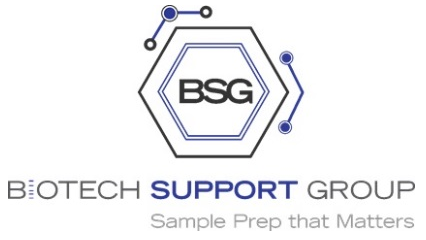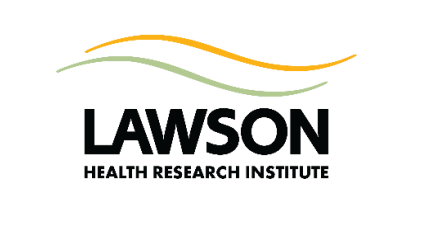 News Release
Biotech Support Group & Lawson Health Research Institute Enter Collaborative Research Agreement to Monitor Protease Inhibitor Function During Covid-19 Infections
MONMOUTH JUNCTION, NJ USA and LONDON, ONTARIO CANADA, September 24, 2021 -- Biotech Support Group and Lawson Health Research Institute announce a collaborative research agreement. The agreement supports further research to monitor protease inhibitor function acquired from blood collected from hospitalized patients with the SARS-CoV-2 (COVID-19) virus. The initial study will be reported as a poster at the upcoming American Society for Mass Spectrometry (ASMS) Conference, Oct. 31 – Nov. 4, 2021, in Philadelphia PA USA. The poster is entitled: "A Preliminary Investigation Using Targeted LC-MS Proteomic Methods Demonstrates Unique Serum Profiles of Hospitalized SARS-CoV-2 Patients. "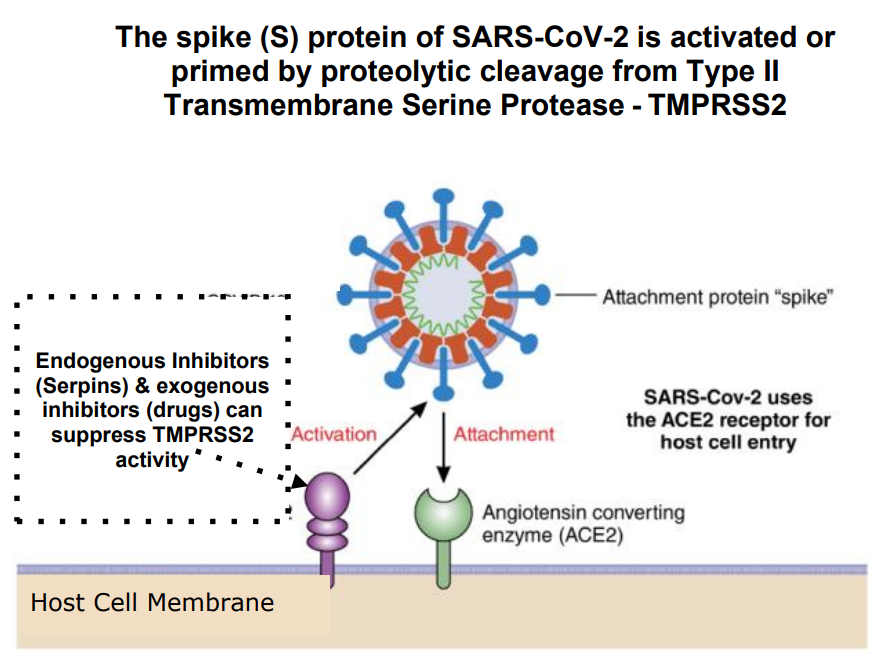 We describe how serine proteases are enzymes that irreversibly split and sever proteins, and thus play critical roles in many key biological processes including digestion, blood coagulation, and immunity. During stress or inflammation, many proteases are produced and discharged into the general circulation, while others are cell membrane-bound; the largest group being the Type II Transmembrane Serine Proteases (TTSPs). TTSPs play a critical cooperative role in the viral infectivity of coronaviruses, especially so now in the SARS-CoV-2 (COVID-19) pandemic.


With such viral infections, there comes an increased level of serine protease activity, due in part to both, an exuberant innate immune response to counter the infectious insult, and the added TTSP activity that derives from the virus load and propagation. As a result, current clinical practice cannot predict and monitor the protease overload triggered by SARS-CoV-2 (COVID-19) and similar infections, and with that, any possible severity, from thrombosis and other complications.
The purpose of this research agreement is to bring together complementary technologies, methods, and intellectual property towards the goals of:
utilizing one or more proteomic patterns from Serpin subforms as biomarkers for precision or personalized medicine to clinically manage viral infections; and,

developing new therapeutic strategies which can modulate serine proteases, for better clinical outcomes of hospitalized Covid-19 patients.

"This is a very exciting collaboration for us as it supports our efforts in sample prep on the product side, along with bolstering our biomarker intellectual property. This is because, for serum/plasma samples, small biological variances remain hard to measure robustly, mainly due to the presence of highly abundant proteins. For validating small differences established from discovery proteomics, it becomes critical to pair target peptides to sample prep methods to best quantify and establish differentiated profiles between disease and normal states. For this purpose, we will report on the beneficial use of AlbuSorb™ PLUS, to deplete Albumin & IgG in our upcoming ASMS poster, " states Swapan Roy, Ph.D., President and Founder of Biotech Support Group.
"Based on our preliminary Serpin data profiles, we established differences between the three patient cohorts. This suggests the importance of considering Serpin functions as major players in both risk factors for infection, as well as progressiveness to severe disease. Now through this collaboration, we will investigate larger cohorts using the methods to measure functional Serpin features by LC-MS. Our joint goal is to have biomarkers to help personalize clinical decisions, and develop new anti-COVID-19 therapeutic strategies." states Douglas Fraser, MD, Ph.D., Lawson Clinician Scientist.

"This very timely collaboration will help to further develop critically needed COVID-19 therapeutic approaches that are included as part of an extensive intellectual property portfolio related to Dr. Fraser's work on COVID-19 diagnostics, outcome prediction and therapeutic approaches that we have filed over the past year," states Kirk Brown, Lawson Manager, Business Development at WORLDiscoveries.
Click here to learn more about how BSG's Sample Prep Products have been used and cited for Discovery, Targeted and Clinical Proteomic applications.
About Biotech Support Group LLC
Converging with cultural and technological disruptions forthcoming in healthcare, Biotech Support Group develops methods for cost effective and efficient sample prep essential for these expanding markets. Following a tiered business strategy, the company continues its growth in the consumable research products area supporting the rapidly expanding installation of LC-MS instrument and computational infrastructure. For this market, key products include: AlbuVoid™ and AlbuSorb ™ for albumin depletion, Cleanascite ™ for lipid adsorption, HemogloBind™ and HemoVoid™ for hemoglobin removal, and NuGel™ for functional proteomics. From these innovations, the company has acquired knowledgebase and biomarker intellectual property assets that support discoveries of protein markers from blood, with special emphasis on personalized medical decisions for cancer and Covid-19 patients. For more information, go to https://www.biotechsupportgroup.com.
For Business Development , contact: Matthew Kuruc 732-274-2866, mkuruc@biotechsupportgroup.com
About Lawson Health Research Institute
Lawson Health Research Institute is one of Canada's top hospital-based research institutes, tackling the most pressing challenges in health care. As the research institute of London Health Sciences Centre and St. Joseph's Health Care London, our innovation happens where care is delivered. Lawson research teams are at the leading-edge of science with the goal of improving health and the delivery of care for patients. Working in partnership with Western University, our researchers are encouraged to pursue their curiosity, collaborate often and share their discoveries widely. Research conducted through Lawson makes a difference in the lives of patients, families and communities around the world. To learn more, visit www.lawsonresearch.ca.
For comment from Dr. Douglas Fraser, contact: Celine Zadorsky, 519-685-8500 ext. 75664, C. 519-619-3872, celine.zadorsky@lawsonresearch.com
About WORLDiscoveries®
WORLDiscoveries is the business development arm of London's extensive research network and the bridge between local invention and global industry. Born out of a partnership between Western University, Robarts Research Institute and Lawson Health Research Institute (collectively known as the Partners), WORLDiscoveries draws upon a mix of industry connections, sector-specific market knowledge and business development expertise, to help researchers and local inventors commercialize their discoveries through licensing and new company spin-offs.
For Business Development, contact: Kirk Brown, kirk.brown@lawsonresearch.com