Leiden University Medical Center and Biotech Support Group Report Progress on Stromal Conditioning Biomarkers in Cancer
Objectives are to characterize and quantify Stroma Liquid Biopsy™ biomarkers so as to correlate to the Tumor-Stroma Ratio scoring methods developed by Leiden University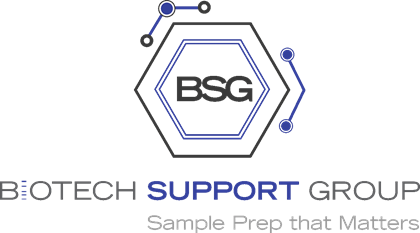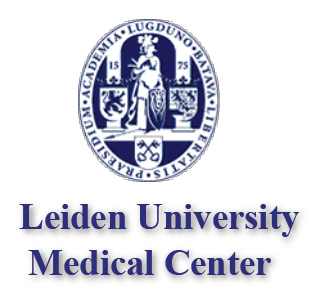 News Release
Leiden University Medical Center and Biotech Support Group Report Progress on Stromal Conditioning Biomarkers in Cancer
Objectives are to characterize and quantify Stroma Liquid Biopsy™ biomarkers so as to correlate to the Tumor-Stroma Ratio scoring methods developed by Leiden University

MONMOUTH JUNCTION, NJ, May 20, 2021 -- Biotech Support Group (BSG) and Leiden University Medical Center (LUMC), Leiden, The Netherlands, announce progress on their joint goal to correlate BSG's patent pending Stroma Liquid Biopsy™ panel of blood-borne biomarkers, to tissue derived Tumor-Stroma Ratio (TSR) scoring methods developed by LUMC.
Aim and key objectives of the Research Collaboration

Commercial enthusiasm continues for the prospects of measuring cancer non-invasively through liquid biopsy biomarkers. However, current biomarkers only serve to report tumor burden mutations, which is not the full picture of progressive disease. The other largely neglected part of tumors, comes from the cooperation of the normal host response to acquired inflammation at the primary site, with protease regulation playing a key role. This stromal conditioning assists the tumor ecosystem, affects resistance to treatment, promotes metastasis and ultimately determines final outcomes. Thus there is complex interplay between the immune response - both innate and adaptive, and the malignant cells to shape and modify the surrounding tumor microenvironment (TME). BSG set out to answer whether such stromal conditioning was measurable in blood sera, to most if not all cancers, regardless of primary tumor, stage, or metastatic disease. A patent pending panel of Stroma Liquid Biopsy™ proteomic biomarkers was discovered, which largely reflects how the innate immune system cooperates in this response.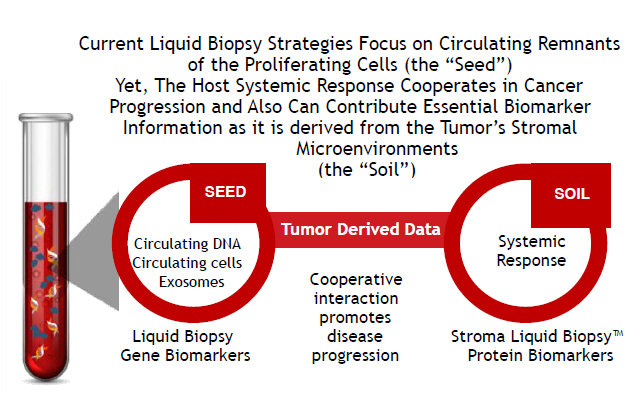 With these new methods, we aim to characterize and quantify Stroma Liquid Biopsy™ biomarkers in patient sera, to correlate to Tumor-Stroma Ratio scoring methods developed at Leiden University Medical Center (LUMC). Despite the introduction of immuno-oncology therapies, the clinical classification system for predicting metastasis and disease-specific survival is still based on traditional tumor staging criteria (AJCC/UICC-TNM Classification). This criteria is largely based on tumor cell autonomous processes, and not the cooperative role of the microenvironment; in the "seed and soil" concept, cancer cells -called "seed", survive with the cooperation of the complex microenvironment of the surrounding stroma, called "soil".
Nevertheless, it is the crosstalk between the cancer cells and supporting stroma which contributes to the functional and structural support of the tumor microenvironment, leading to tumor progression and metastasis.
To better characterize this aspect of tumor biology, LUMC has developed a histopathology based Tumor-Stroma Ratio (TSR) using stained resected tumor tissue. This is reported to be a strong, independent prognostic parameter linking tumors with high stromal content to poor prognosis.
TSR continues to be validated in medical research centers around the world for a range of solid epithelial tumors (http://watchstroma.com/research/).
The estimation of TSR is simple and inexpensive, and can be done in routine pathology investigation of the resected tissue. However, TSR has limitations, as it is mainly conducted postoperatively, and results from preoperative biopsies remain unclear. Its prognostic value for tumors other than epithelial is also unclear. Finally, its required invasiveness limits its ability to monitor the course of disease.
A more comprehensive characterization of stromal conditioning would be very valuable in assessing tumor aggressiveness. Our hypothesis is that there are two basic tumor types, stroma-low and stroma-high, that can be classified by a variety of multi-omic signatures. These differences may be observable at the tissue and blood levels to provide a more refined stratification of the tumor, prognosis for the patient and potentially new therapeutic strategies that might beneficially modulate the tumor microenvironment. Blood-based biomarkers, such as those proposed in the Stroma Liquid Biopsy™ panel, would solve many of current TSR limitations and provide deeper and less subjective clinical characterization.
To begin supporting this hypothesis, we have begun a multi-omics in-silico characterization of the Stroma Liquid Biopsy™ panel, in colon cancer primary tissues, using publicly available databases. In soon to be published data, we demonstrate that these two basic tumor types have strong associations with survival, and are derived largely from the extent of whether the innate immune response is sufficiently resolved to a functionally competent adaptive T Cell immune response. Such T Cell competency is often described as 'Hot' tumors, and respond better to immuno-oncology therapies.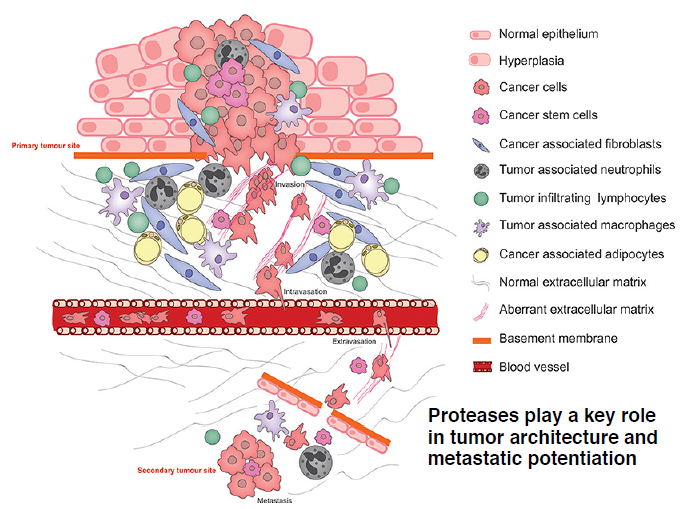 "This is a very important collaboration for us as LUMC has been at the forefront in research on the microenvironment componentry of cancer. While most cancer research is focused on genomic mutations, even with the introduction of immuno-therapies, we still know very little about each individual's hospitality to uncontrolled cellular proliferation. Once we have a much deeper understanding of this interplay, we can begin to think about modulating inflammation as a therapeutic option. While complex, that is still not nearly as daunting as genomic mutations that acquire drug resistance. Furthermore, given the steady nature of stromal cells, such modulation could result in stable disease and prolonged survival for many if not most cancers. It is quite rewarding to see how our enrichment products, essential in discovering the Stroma Liquid Biopsy™ panel will now be used further in this collaboration. This is so we can leverage our joint technologies and capabilities to observe functional reporting features of chronic systemic imbalances of proteolytic regulation; LUMC will soon be publishing how such imbalances may be occurring at the tissue level. We believe we will see similar imbalances of protease/inhibitor function within blood. Unlike other post-translational modifications like phosphorylation, proteolysis is irreversible. As a result, uncontrolled proteolysis can lead to many disease complications, cancer just one of many cases. With a proteomic characterization of the inflammatory status in cancer regardless of primary tumor or clinical stage, we will have gained invaluable insight to understanding how individuals uniquely adapt to the presence of cancer anywhere in the body, how individuals can be stratified towards the best treatment options, and how individuals uniquely respond to medical intervention." states Swapan Roy, Ph.D., President and Founder of Biotech Support Group.
Lead authors Drs.Wilma Mesker (Associate Professor) and Cor Ravensbergen (Senior Medical Student) of the Leiden University Medical Center concur, and state further that, "the tumor-stroma microenvironment is an important prognostic parameter for patients with epithelial cancer types. However, tissue staining provides only qualitative information and does not offer any insight into specific cellular or protein mechanisms that impact survival. We do know that patients with a high amount of stromal cells in the primary tumor have a bad prognosis and respond worse to current chemotherapy regimens. Now with the help of BSG's Stroma Liquid Biopsy™ panel, we have a working hypothesis that is showing real evidence that unresolved innate immunity plays an important role in tumor progression. We plan to publish shortly the detailed analysis of this. Furthermore, with pandemic restrictions subsiding, we will start our LC-MS analysis of the Stroma Liquid Biopsy™ protein panel in patient sera. Two proteins from the panel are especially noteworthy as they regulate proteolysis. Through proteomic analysis of their functional sub-forms, we might determine future therapeutic strategies that can potentially modulate the tumor microenvironment. Such modulation might improve immuno-oncology treatments, for example turning 'cold' tumors to 'hot'. So we are very excited about the prospects for TSR associations with the Stroma Liquid Biopsy™ panel reportable from blood serum. This will lead us to more refined segmentation of cancer patients for personalized treatments."

To Learn More About Tumour-Stroma Ratio, visit:
To Learn More About Stroma Liquid Biopsy™, download whitepaper at:
https://www.biotechsupportgroup.com/v/vspfiles/templates/257/pdf/StromaLiquidBiopsyWhitepaper022519.pdf
To Learn More About BSG's Albumin & IgG Removal Products, visit:
https://www.biotechsupportgroup.com/Albumin-Removal-s/307.htm
About Biotech Support Group LLC
Converging with cultural and technological disruptions forthcoming in healthcare, Biotech Support Group develops methods for cost effective and efficient sample prep essential for these expanding markets. Following a tiered business strategy, the company continues its growth in the consumable research products area supporting the rapidly expanding installation of LC-MS instrument and computational infrastructure. For this market, key products include: AlbuVoid™ and AlbuSorb™ for albumin depletion, Cleanascite™ for lipid adsorption, and HemogloBind™ and HemoVoid™ for hemoglobin removal. From these innovations, the company has acquired knowledgebase and biomarker intellectual property assets that support discoveries of protein markers from blood, with special emphasis on early detection and personalized medical decisions for cancer patients. For more information, go to https://www.biotechsupportgroup.com/Default.asp
For business development at BSG,
Contact: Matthew Kuruc 732-274-2866, mkuruc@biotechsupportgroup.com
About Leiden University Medical Center (LUMC)
As the world changes and its population ages, the number of patients with chronic diseases and disorders is expanding, while medical costs increase. Therefore, the health of the global population is one of the biggest challenges of our time. Leiden University Medical Center believes that this challenge asks for a clear vision and mission. At the LUMC, students are trained in lifelong innovation and learning. Researchers let themselves be inspired and test their findings directly in practice. Patients can count on being helped according to the state-of-the-art in science. The LUMC believes in curing but also in prevention. By collaborating with companies and organizations inside and outside the region, the LUMC makes innovations and new applications actually possible. Thus the LUMC serves as an innovator for improving healthcare science and consequently people's health. For more information, go to https://www.lumc.nl
For business development,
Contact: Ram Siddappa, PhD, MBA
Senior Business Development & Licensing Manager
Email: r.siddappa@luris.nl Tel: +31-(0)71-5272652 Mob: +31 (0) 614 74 79 12