Genomic Sample Prep
Superior Substitute to Phenol/Chloroform for Hemoglobin & Protein Removal, Isolation of DNA/RNA
Removes protein contaminants & leaves DNA & RNA soluble and unreacted
Ideal for applications when the alternative kits don't fit, or are not optimal
Adaptable to any sample size and can be automated
Pathogen and infectious disease testing
| Sample Type | ProCipitate ™ Typical Usage |
| --- | --- |
| 1 mm Plant Leaf | 50 µl |
| 2.0 ml culture BAC Preps | 80 µl |
| 5µm paraffin-embedded tissue | 200 µl |
| Dried Blood Card or ~ 40 µl Whole Blood | 400 µl |
| 200µl lysed cell pellet | 200 µl |
PCR from whole blood using ProCipitate™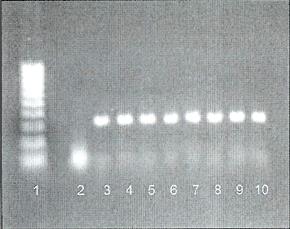 Lane 1: 100-1000 base pair Ladder

Lane 2: Negative Control

Lanes 3-10:
PCR amplicons from 1 ng template DNA purified from whole blood, randomly selected from 96 wells. Amplicons are 280 base pairs from Human HLA-DRBeta primers at 32 cycles.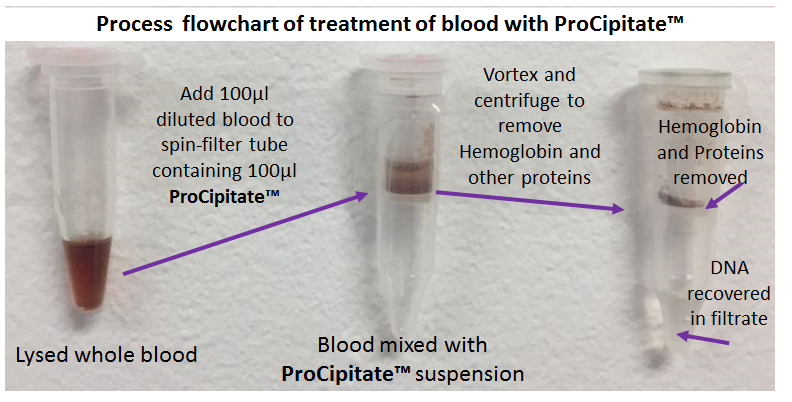 View Details
Key References
*J M Kelley et al. High Throughput Direct End Sequencing of BAC Clones. Nucleic Acids Research.1999.15;27(6):1539-1546
U.S. Patent Number 5,538,870, Method for Preparing Nucleic Acids For Analysis And Kits Useful Therefore. This patent shows the beneficial effects of ProCipitate™ in protocols which neutralize SDS with non-ionic detergents, are PCR compatible, and require no alcohol precipitation.
ProCipitate™ appears in several articles and books on Food Safety
Foodborne Disease Handbook, Second Edition,: Volume 2: Viruses: Parasites By Y. H. Hui, Sayed A. Sattar, Wai-Kit Nip "Viruses in the PEG eluants were precipitated…by an equal volume of ProCipitate™."
D'Souza, D. H. "Update on foodborne viruses: types, concentration and sampling methods." Advances in Microbial Food Safety 2 (2014): 102.
Health-related Water Microbiology, Volume 27, Issues 3-4, Pergamon, 1993 " ProCipitate™ was an effective method to purify the sample and dramatically improve virus detectability by RT-PCR."
Lipid Adsorption & Clarification
Effectively replaces chlorinated/fluorinated hydrocarbons (eg. freon)
Extensively cited in journal articles
- microRNA from egg yolk
- genome of Mycobacterium tuberculosis H37Rv
- RNA from sputum
- Intestinal microbial DNA
View Details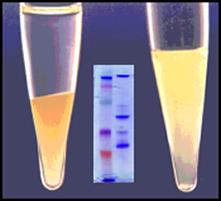 Egg Yolk Clarification
Insert: PAGE showing
Left: Markers
Right: IgY and other major protein fractions recovered


Viraffinity™ & ViraPrep™ Kits
Virus Enrichment & Purification
Purifies whole infectious non-enveloped virus, isolates antigenic virions
Enriches for viral proteins and nucleic acids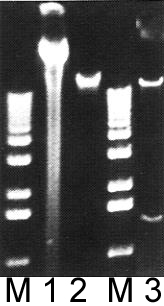 Lanes M: Markers
Lane 1: PEG/Phenol-Chloroform
Lane 2: ViraPrep™ Lambda methods
Lane 3: Eco R1 digest of ViraPrep™ Lambda DNA
Note: Insert band apprx. 1 kb
Our BSG Advantage